YMCA Regional Web Site Links
(Click on map to go to the Regional YMCA Web site)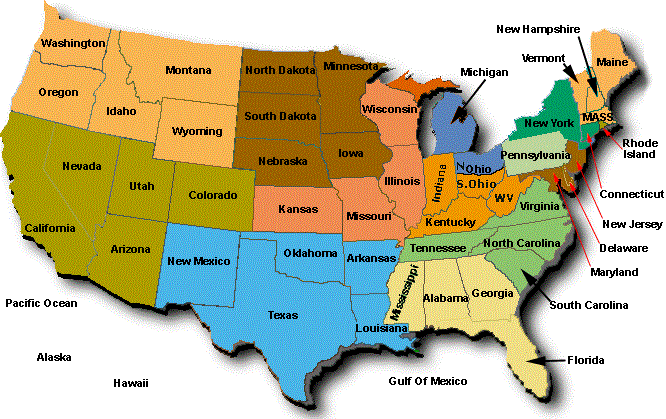 ---
Regional Representatives and Swim Official Coordinators

Meredith Griffin
Regional Representative Leader
Powel Crosley, Jr. YMCA
9601 Winton Rd.
Cincinnati, OH 45231
W - (513) 521-7112
C – (302) 540-3138
mgriffin@cincinnatiymca.org

Regional Official Coordinator Leader
Claudia Multer
Claudia.Multer@gmail.com


Jamie Bloom
RI, MA, ME, NH, VT
YMCA of Greater Westfield
67 Court St
Westfield MA. 01085
W- (413) 568-8631 x 312
F- (413) 572-3995
jbloom@westfieldymca.org

Regional Official Coordinator
Bob Menck
rmenck@ne.rr.com


Donald Pirrie
IA, MN, ND, SD, NE
Helen G. Nassif YMCA
207 7th Ave SE
Cedar Rapids, IA 52401

W - (319) 366-6421
iowayswimming@gmail.com

Regional Official Coordinator
Vacant



Todd Marsh
ID, WA, OR, MT, WY, AK
Treasure Valley Family YMCA
5959 N. Discovery Place
Boise, ID 83713

W - (208) 377-9622 ext. 426
todd.marsh@ymcatvidaho.org

Regional Official Coordinator
Jim Cornforth
Jcorn2@comcast.net


Jack Caucino
NJ, DE, MD
Red Bank YMCA
166 Maple Ave.
Red Bank, NJ 07701
W - (732) 741-2504 ext. 22
C - (732)841-5776
jcaucino@cymca.org

Regional Official Coordinator
Val Gibson
vhgswimming@msn.com


Aaron Heiss
WI, IL, MO, KS
Marshfield Area YMCA
410 W McMillan St
Marshfield WI 54449
W - (715) 387-4900
C - (715) 252-3922
aheiss@mfldymca.org

Regional Official Coordinator
Tom Alef
alefamily@mchsi.com


Bill Whatley
KY, IN, WV, SE Ohio, SW Ohio
Blue Ash YMCA
5000 YMCA Dr.
Cincinnati, OH 45242
W - (513)791-5000
bwhatley@cincinnatiymca.org

Regional Official Coordinator
Jon Saxton
jsaxton@rendigs.com


Kaeley Steinnagel
NY, CT
East Hartford YMCA
697 South End Rd., Unit #23
Plantsville, CT 06479
H - (860) 614-2008
Kaeley9@comcast.net

Regional Official Coordinator
Brian Bradstreet
brianb@rochesterymca.org


Jodi Clute
MI, NE Ohio, NW Ohio
Geauga Family YMCA
12460 Bass Lake Rd.
Chardon, OH 44024
W- (440) 285-7543
jclute@clevelandymca.org

Regional Official Coordinator
Fang Liu
fangliu579@yahoo.com


Mike Gobrecht
PA, PR
West Shore YMCA
410 Fallowfield Road
Camp Hill, PA 17011
(717) 514-2287
Mike@wsyswim.org

Regional Official Coordinator
Brad Bason
Brad.bason@yahoo.com


Christopher Kang
CA, AZ, CO, NV, UT, HI
Foothills YMCA
1930 Foothill Blvd
La Canada Flintridge, CA 91011
W - 818-790-0123
ckang@ymcafoothills.org

Regional Official Coordinator
Vacant



Vacant
Covered by Meredith Griffin (listed above)
VA, NC,SC.TN

Regional Official Coordinator
Eddie Hughes
cehughes16@bellsouth.net


Lisa Bitting
FL, AL, GA, MS
Greater Palm Harbor YMCA
1600 16th St.
Palm Harbor, FL 34683
C - 727-742-9049
lbitting@suncoastymca.org

Regional Official Coordinator
Kathy Fish
albanyfish@yahoo.com


Vacant
Covered by Meredith Griffin (listed above)
TX, NM, AR, LA, OK

Regional Official Coordinator
Phil Nelson
philipbnelson@gmail.com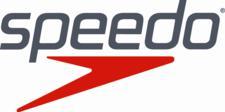 Proud Sponsor of the 2016 YMCA National Championships
LATEST UPDATES
2016 Long Course - 28 days ago
Survey - Survey is closed. Thank you for your feedback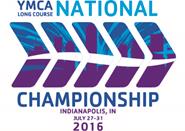 SURVEY IS CLOSED
- Please take a few minutes to give us your feedback on the YMCA National Championship. Through your comments, we can make the championship better for coaches, swimmers, parents and officials. Don't procrastinate. Take the survey today.
Password is 9622
2016 Long Course - 28 days ago
2016 YMCA Long Course Championship Results
(Click link)
Session Heat Sheets
Daily Results
Streaming Video
On Demand Videos
Pictures
Social Media links
Meet Programs with information are also available that include:

List of volunteers
List of officials
Graduating seniors
List of 2016 Olympic participants with YMCA backgrounds
List of attending College Recruiters
Upcoming YMCA Events
YMCA Fun Facts
Last year's National Champions
And more.
....More
2016 Long Course - 37 days ago
Estimated Session Timelines
These estimated session-END times are for your planning purpose only. Actual end times may change due to unplanned circumstances and scratches.
8:45pm - Wednesday Night
11:45am - Thursday Prelims
8:30pm - Thursday Finals
12:00noon - Friday Prelims
8:10pm - Friday Finals
11:30am - Saturday Prelims
8:15pm - Saturday Finals
12:45pm - Sunday Prelims
8:30pm - Sunday Finals
2016 Long Course - 37 days ago
Proof of Times Selection
FOR COACHES ONLY: The following teams have been randomly selected for Proof of Time for selective entries. If your YMCA is listed below and you did not receive an email from Tom Warrick, please contact Tom at twarrick@comcast.net.
Coaches are reminded that other factors may require a team to prove additional USA-S non-reconciled times. This includes, but is not limited to, a protest from another coach.
Brandywine PA YMCA
Countryside Ralph Stolle YMCA
Door County YMCA
Down East Family YMCA
Duanesburg YMCA
Edwardsville YMCA
Fanwood Scotch Plains YMCA
Green Family YMCA
Grove City YMCA-PA
Hickory Foundation YMCA
Kishwaukee Family YMCA
Lakeland Hills Family YMCA
Lionville Community YMCA
Michiana YMCA
New Canaan Community YMCA
Oshkosh Community YMCA
Rapid Area YMCA
Red Bank Branch
Somerset Hills YMCA
Somerset Valley YMCA
South Family YMCA
South Shore MA YMCA
Springfield Family YMCA
Suncoast YMCA
Sussex Family Branch YMCA
Wyckoff Family YMCA
2016 Long Course - 38 days ago
Psych Sheet
(Click link)
The psych sheet is unofficial and subject to change. All adjustments will be made at Coach Check-in in Indy. All inquiries about the Psych sheet including incorrect times, participating teams, missing swimmers, missing events, protests, scratches, etc must come through a coach.
....More
2016 Long Course - 44 days ago
Award Medals Engraving
P&B Awards will again be on-site to engrave your Long Course award medals. In addition, they will also be able to engrave award medals from previous YNats meets. If you would like to have your metals engraved with the date, results time and place, stop by the P&B Awards booth in the vendor area on the north concourse. And, don't forget to bring your previous YNATS awards for engraving.
2016 Long Course - 46 days ago
Banners
For those teams wanting to display their banner within the Natatorium, team banners may be hung from the spectator seating area rails but only plastic cable ties may be used (please bring your own plastic cable ties). Please be careful not to block the view of the spectators. Banners must comply with the YMCA of the USA's Graphic Standards. Maximum banner size shall be 5 feet by 8 feet. The Meet Committee reserves the right to restrict the placement of team banners in order to maintain the dignity and decorum of the meet venue as well as for the benefit of vendors and sponsors.
2016 Long Course - 51 days ago
Championship Apparel
(Click link)
Please don't forget to purchase commemorative apparel items from this year's YMCA LONG COURSE NATIONAL CHAMPIONSHIP! The YMCA of USA is proud to have our partner FINE DESIGNS provide this year's apparel. There will be lots to choose from onsite at the meet, but don't hesitate to shop ahead in the comfort of your home
....More
2016 Long Course - 61 days ago
Parking Map - IUPUI
(Click link)
Map of the IUPUI Campus pointing out spectator, coach, and bus parking lots
....More