2017 Short Course - 7 days ago
2017 YMCA Short Course Nationals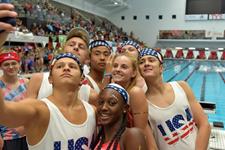 2017 YMCA Short Course Nationals - April 3-7, 2017 at Greensboro, NC Greensboro Aquatics Center, 1921 W Gate City Blvd, Greensboro, NC 27403
The theme for this year's Championship Meet is the
Roaring 20's
2017 Short Course - 7 days ago
Heat Sheet Inserts
(Click link)
Collection of heat sheet insert including meet stats, team listing, committee members, graduating senior listing, ads, and more
....More
2017 Long Course - 7 days ago
2017 YMCA Long Course Nationals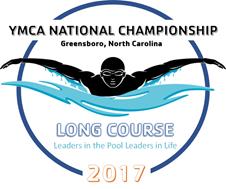 2017 YMCA Long Course National Championship
July 31 - Aug 4, 2017
Greensboro Aquatics Center
, 1921 W Gate City Blvd,
Greensboro, NC 27403
Parade theme
is the "
The 1980's
" in celebration of the first LC Nationals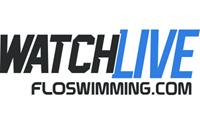 Video Streaming: FloSports.com Sign-up today for FloPRO annual access to all of their sports events including YMCA Long Course: Sign-up.

Or, when the events starts on July 31, sign-up for 30 day (or more) access to only the YMCA Long Course National Championship.
2017 Long Course - 7 days ago
Heat Sheet Inserts
(Click link)
Inserts from the heat sheets including team list, graduating seniors, meet stats, list of volunteers, ads, National Champions, Olympian Athletes, YMCA Fun Facts, and schedule of activities
....More
2018 Short Course - 8 days ago
Coach of the Year Nominations
(Click link)
YMCA coaches play a critical role in the cognitive, physical and social-emotional development of young athletes. By using swimming as a vehicle by which to promote achievement, relationships and a sense of belonging, coaches take a holistic approach to youth development. The lessons learned through swimming help an individual to thrive well beyond the pool.
The YMCA Swimming Coach of the Year Award is presented annually to the person who best exemplifies this approach to his or her role as a coach. The recipient intentionally strengthens the foundations of his or her community and actively promotes youth development, healthy living and social responsibility. He or she maintains high standards for the YMCA's core values of honesty, caring, respect and responsibility.
Anyone can nominate a swim coach for his award: parent, swimmer, coach, YMCA professional, official. Forms and all supporting documents are due by March 1, 2018. The recipient is selected by YMCA National Coaches Association Executive Committee and the YMCA of USA Swimming and Diving Council. The recipient Will be announced at the YMCA National Short Course Championship Meet. The recipient does not need to be present at the meet to be chosen to receive the award.
Please do not send multiple submissions by different individuals for the same coach if these individuals are all aware that the coach is being nominate. Please consolidate all the information into one submission, if possible.
....More
2018 Short Course - 13 days ago
2018 YMCA Short Course Nationals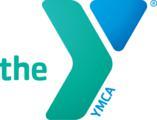 The YMCA of the USA is pleased to announce that the 2018 YMCA Short Course National Championship will be held April 3-7, 2018 at the Greensboro Aquatic Center, Greensboro, NC.

Don't miss the excitement. World-class Aquatic Complex, Outstanding Competition, GateGuys, Parade of Athletes, Previous Olympic Swimmers, Senior Recognition, Athlete Welcome Party, College/University Recruiters, and more.
2018 Short Course - 13 days ago
Championship Handbook
(Click link)
2018 YMCA Short Course Nationals Meet Handbook/Meet Invitation. This is a MUST-read for anyone participating in or attending the National Championship
....More
2018 Short Course - 13 days ago
Qualifying Times - Time Trials
(Click link)
Qualifying times for Time Trials. Note: Only participating Nationals Championship swimmers may enter Time Trials
....More