2018 Short Course - Posted Today
Pool Time
As you would expect, all public facilities in Guilford County NC, including Greensboro Aquatic Center (GAC) and Coliseum, will be closed on Easter Sunday. The pool schedule for the weekend is:
Friday 3/30: GAC open 7:00am-2:00pm - shared lanes, $5 per swimmer
Saturday 3/31: GAC open 7:00am to 2:00pm - shared lanes, $5 per swimmer
Sunday 4/1: GAC CLOSED
Monday 4/2: GAC open 7:00am to 7:00pm - shared lanes, $5 per swimmer
Tuesday 4/3: Championship Check-in, GAC open exclusively for YMCA swimmers at 6:00pm-4:00pm (no fee), competition starts at 5:30
2018 Short Course - 16 days ago
Long Course Meet Following SC Nats
(Click link)
As has been done in the past, the Greensboro Community YMCA will be hosting a Long Course Time Trial meet for all participants of YMCA Short Course Nationals. The meet will be held at the Greensboro Aquatic Center (same location as YMCA SC Nats) on Sunday April 8, 2018 (day after the Y Nats Championship ends). Entry Deadline is March 29, 2018 at midnight. Click the link for the invitation.
Event file is available at this link:
Event File
Please Note: This meet is hosted by GCY and is not part of the YMCA National Championship. This information is being provided as a courtesy to GCY and the coaches/swimmers participating in Y Nationals. YUSA and the National Championship Committee are not involved in this meet. All questions should be directed to individuals outlined in the invitation.
....More
2018 Short Course - 16 days ago
Adolph Kiefer Youth Character Award
(Click link)
As part of the Y's commitment to strengthen community through youth development, healthy living and social responsibility, YMCA of the USA and the Adolph Kiefer family will select from submitted candidates two individuals as the Adolph Kiefer YMCA Youth Character Award recipients for 2018. The 2018 Adolph Kiefer YMCA Youth Character Award recognizes one male and one female for their excellence in academic achievement and commitment to healthy living and social responsibility through YMCA competitive swimming. The selected individuals will be granted $2,500 each to be issued directly to the athlete's institute for higher learning.
Deadline March 21, 2018
....More
2018 Short Course - 18 days ago
Travel Assistance for Athletes
(Click link)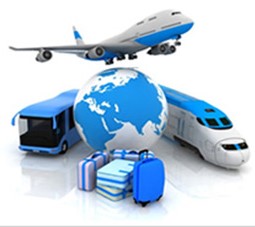 DEADLINE: 3/18/2018:
YMCA of the USA (Y-USA) recognizes the commitment a swimmer makes to training and competing in swimming and diving competitions. We realize the financial strain these competitions can have on families. The YMCA of USA hopes to alleviate some of the financial pressures associated with participation by making financial assistance available to the parents/athlete to help support an athlete on local YMCA Financial Assistance with traveling to National Competitions (transportation and housing costs only)
....More
2018 Short Course - 18 days ago
Volunteer Photographers
(Click link)
To cover the Championship and provide pictures, volunteer photographers are needed. If you are interested, and willing to take picture to post on our web site during the Championship, please read and complete the linked application form. Note: Form is a Microsoft WORD document
....More
2018 Short Course - 20 days ago
YMCA Coach of the Year Nominations
(Click link)
YMCA coaches play a critical role in the cognitive, physical and social-emotional development of young athletes. By using swimming as a vehicle by which to promote achievement, relationships and a sense of belonging, coaches take a holistic approach to youth development. The lessons learned through swimming help an individual to thrive well beyond the pool.
The YMCA Swimming Coach of the Year Award is presented annually to the person who best exemplifies this approach to his or her role as a coach. The recipient intentionally strengthens the foundations of his or her community and actively promotes youth development, healthy living and social responsibility. He or she maintains high standards for the YMCA's core values of honesty, caring, respect and responsibility.
Anyone can nominate a swim coach for his award: parent, swimmer, coach, YMCA professional, official. Forms and all supporting documents are due by March 1, 2018. The recipient is selected by YMCA National Coaches Association Executive Committee and the YMCA of USA Swimming and Diving Council. The recipient Will be announced at the YMCA National Short Course Championship Meet. The recipient does not need to be present at the meet to be chosen to receive the award.
Please do not send multiple submissions by different individuals for the same coach if these individuals are all aware that the coach is being nominate. Please consolidate all the information into one submission, if possible.
....More
2018 Short Course - 20 days ago
Join Us for the 2018 YMCA Short Course National Championship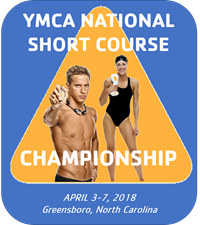 Come join us in Greensboro, NC, April 3-7 for the 2018 YMCA Short Course Nationals. The evenue is the Greensboro Aquatics Center located at 1921 W Gate City Blvd, Greensboro, NC 27403.
With over 1,400 swimmers expected, the 2018 championship is not only an exposition of outstanding swimming competition but also a celebration of achievements by these young athletes. Join us and experience a world-class swimming venue, enjoy the antics of the "infamous" YMCA GateGuys, meet an Olympian at the Athlete Party, and dance and sing to the "Y.M.C.A." song. And let's not forget the Parade of Athletes. This year, the athletes are celebrating their
STATE PRIDE
by donning themselves in related creative costumes and circling the large pool deck for all to see.
And if this is not enough, meet four college/university swim coaches who will provide insight into the college recruiting process. Watch all-day swimming with morning prelims, afternoon time trials, and evening finals. Purchase commemorative apparel. Get an autograph from (and maybe even a picture with) an Olympian.
2018 Diving - 20 days ago
2018 YMCA National Diving Championship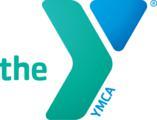 The YMCA of the USA is pleased to announce that the 2018 YMCA National Diving Championship will be held in the Fort Lauderdale Aquatic Complex Fort Lauderdale, Florida. The 2018 dates will be April 19-22, 2018.
The City of Fort Lauderdale is looking forward to welcoming YMCA athletes, coaches, families and friends in the spring and has a long tradition of hosting YMCA National swimming and diving events. 2017 marked the 37th year the City of Fort Lauderdale hosted the Y-National Diving Championship event (1971, 1973-1985, 1992-1995, 1997-2014, 2017.)
Y-USA is pleased to partner with the Courtyard by Marriott Fort Lauderdale Beach for accommodations for the 2018 Diving Nationals. Instructions for making hotel reservations are forthcoming.
This hotel is conveniently located just down the street from the Ft. Lauderdale Aquatic Center. We encourage you to utilize this preferred hotel and make your reservations promptly. The reservation deadline is April 2. Please reserve early as we expect the rooms to sell out.
We look forward to working again with the committed staff of the Fort Lauderdale Aquatic Complex and our other local partners to provide a high-quality meet experience so that our athletes can achieve their full potential.
2018 Diving - 20 days ago
Hotel Accommodations
Please use the reservation link below or contact the hotel directly to make your hotel reservations. Mention that you are with the YMCA Masters Nationals to secure the group rate. You will need a credit card to hold your reservation.
The Marriott Courtyard is SOLD OUT. Reserve your room at Bahia Mar below
Updated: Added Link to reserve lodging at Bahia Mar Hotel: Reservation
Hotel:
Courtyard by Marriott Ft. Lauderdale Beach, 440 Seabreeze Boulevard, Ft. Lauderdale, FL
Group Rate:
Intracoastal Queen/King: $179; Ocean King $185; Ocean Queen $189 Reservation
Link:
Book your group rate for 2018 Masters & Diving Nationals Reservation
Phone Number
: 888-321-2211 - Specify Courtyard Ft. Lauderdale Beach and 2018 YMCA Masters Reservation
Deadline:
Monday, April 2, 2018
Group Rate Dates:
The group rate is valid from Monday, April 16, 2018 until Sunday, April 22, 2018.
As a courtesy, if you'd like to extend your stay in Ft. Lauderdale, the hotel will honor the group rate up to three days before Monday, April 16 and three days after Sunday, April 22, based on availability.