2017 Short Course - Posted Today
Outstanding Athlete Award
(Click link)
The YMCA of the USA Swimming & Diving 2017 Outstanding Athlete Award recognizes one male and one female for their excellence in academic achievement and commitment to healthy living and social responsibility through YMCA competitive swimming. The athlete award recipients will be announcement at the Championship. Criteria and Application form at link
....More
2017 Short Course - Posted Today
Officials and Timers Needed
(Click link)
Officials and Timers: You are cordially invited to help us at the 2017 YMCA Short Course Swimming Championship Meet.
To properly conduct a championship meet of this magnitude requires a large number of officials to staff the deck each day. There is a need for YMCA Level I, YMCA Level II, and/or USA-S Officials each day at Preliminaries, Time Trials and Finals. All officials attending the meet are strongly encouraged to sign up to work at this meet.
Timer positions may also be available depending on the number of swim official volunteers. If you are experienced in timing, but are not an Certified Swim Official and would like to volunteer, we encourage you to do so.
The link of this article is to an MSWord invitation and pre-registration form. Download the document, fill in the form and then send the document to Robert Menck at rmenckiii@gmail.com
....More
2017 Short Course - Posted Today
College and University Coach Invitation
(Click link)
College/University coaches are welcome at all YMCA National Swimming and Diving Championships. We encourage you to come and see the talent that can be the future of your swimming team. Entry and heat sheets are complimentary. Please pre-register.
....More
2017 Diving - 2 days ago
Entry Portal on DiveMeets.com Now Open
(Click link)
Registration is now open for the YMCA National Diving Championship. You must register on the web site and login. www.dive.com or follow link above
....More
2017 Masters - 7 days ago
2017 YMCA Masters National Meet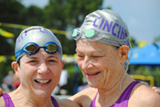 Swimming is a life-long recreational and competitive sport within the YMCA system. The National YMCA Masters Swim Meet is a four-day event celebrating the value and benefits of swimming to health living. With a complete list of events and no qualifying times, this National meet provides adult swimmers of all levels the opportunity to compete, celebrate achievements, and build life-long relationships. Come join us in Sarasota on May 4-7, 2017.
2017 Masters - 10 days ago
Hotels through YMCA Competitive Sports Housing
(Click link)
Hotel booking is open through YMCA Competitive Sports Housing by visiting the housing website or by calling the housing office at 850-224-7167. As always, reservations will be taken on a first come, first served basis, so we encourage you to book early to reserve your top choice hotels
....More
2017 Short Course - 14 days ago
Travel Assistance for Athletes
(Click link)
IMPORTANT UPDATE: 1/14/2017
: YMCA of the USA (Y-USA) recognizes the commitment a swimmer makes to training and competing in swimming and diving competitions. We realize the financial strain these competitions can have on families. The YMCA of USA hopes to alleviate some of the financial pressures associated with participation by making financial assistance available to the parents/athlete to help support an athlete on local YMCA Financial Assistance with traveling to National Competitions (transportation and housing costs only)
....More
2016 YMCA Virtual - 14 days ago
Virtual Meet Results
(Click link)
Results of the 2016 Virtual meet. Note: Virtual meet results are still in the process of being collect and process. Results are not final
....More
2017 Diving - 41 days ago
Coach Authorization Form
(Click link)
Complete this form if you are unable to attend the Championship with your divers and need to have another attending YMCA coach be responsible for your team. Note File is a MSWord document
....More