2018 YMCA Virtual - 2 days ago
Virtual Meet
(Click link)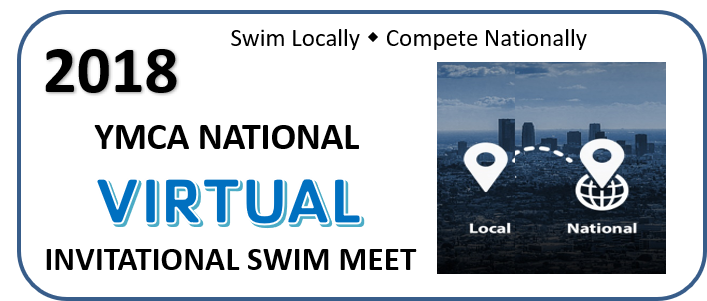 UPDATED: 9/18/2018
2018 YMCA Virtual Meet Invitation. The invitation contains information on eligibility requirements, submission details, and awards/recognition.

Local meets to be held October 20-28, 2018. Alternatives dates for teams with High School conflicts: Nov 17-Dec 2, 2018
....More
2018 YMCA Virtual - 2 days ago
2018 Virtual Meet Results
(Click link)
Thank you to all participating teams and swimmers in the 2018 YMCA National Virtual Invitational Meet. The consolidated meet results including team scores can be found at the link above.
In addition,
Certificates of Achievement
are available from the REPORT Menu. Certificates are grouped by teams with all individual, relay, and team score certificates grouped together in one single download.
We suggest that you print out the certificates on white card stock paper (65lbs or heavier) in color to distribute to your swimmers that support framing if the swimmers desire.
Certificates from past Virtual Meets for 2017, 2016, and 2015 are also available for download
Please note that certificates are only available for teams that have individual swimmers in the top 24 of each event, relays in the top 18 of each relay event, and/or team scores in the top 10 for Men, Women and Combined.
Thank you.....Tom Warrick, Meet Director
....More
2019 Long Course - 3 days ago
YMCA Long Course Nationals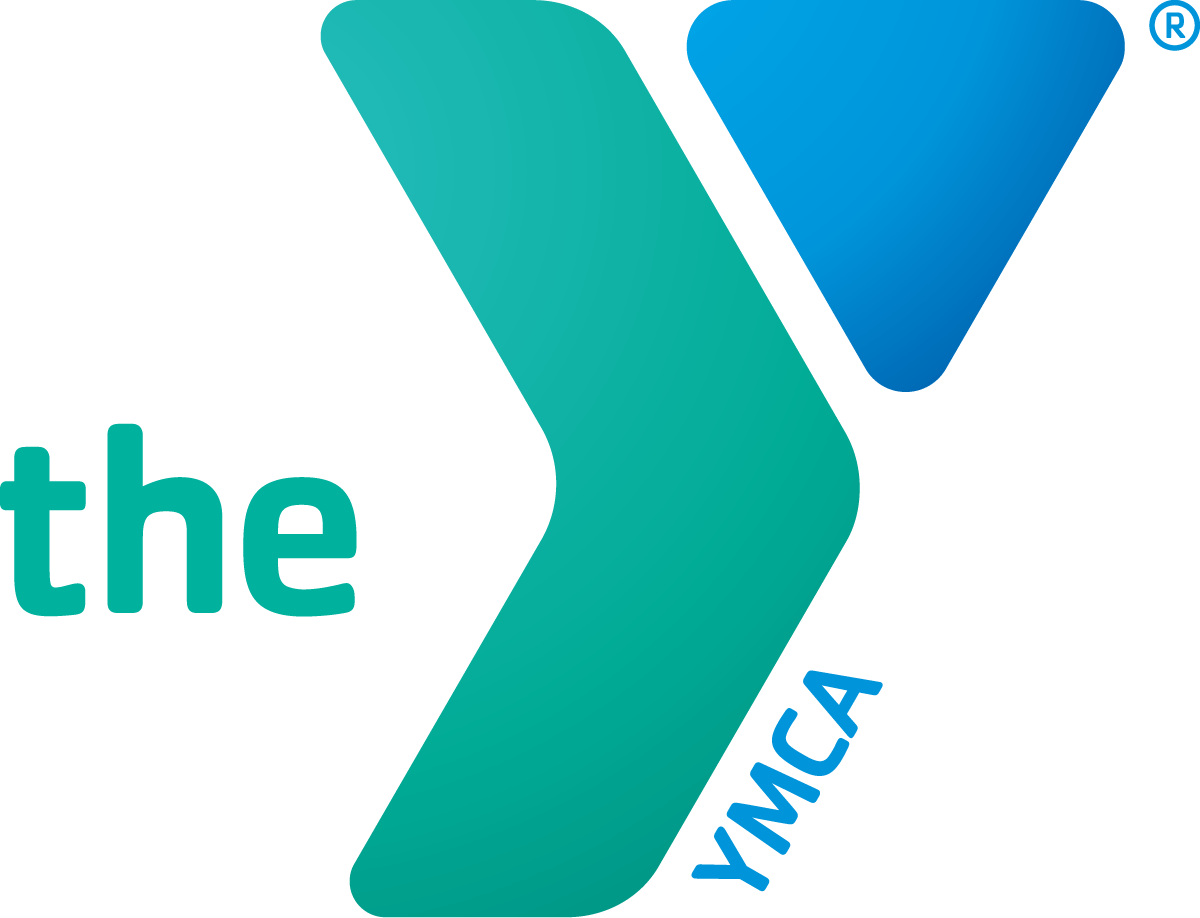 Site Announcement
Following the completion of the 2018 YMCA Long Course National Championship Meet, the YMCA of the USA and the Meet Committee have been working to identify the best location for the 2019 meet. We explored multiple options, and a number of facilities were contacted and a group of meet volunteers and Y staff conducted site visits at potential facilities.
We understand the frustration the delay in announcing the dates and location has been for all concerned. That being said, the YMCA is committed to running an excellent, safe, efficient and rewarding event for the athletes, coaches, families and volunteers, and we wanted to make a decision based on high confidence that a facility would be fully able to partner with us to do so.
We are now able to announce that the
2019 YMCA Long Course National Championship Meet will be held July 30 through August 3 (Tuesday - Saturday) at the University of Maryland - Eppley Recreation Center in College Park, MD.
Much due diligence has been done to identify solutions to problems which occurred last year. This year changes will include:
An aggressive turnover of air within the facility
Showers on Deck for swimmers to use prior to entering the pools
A larger Athlete Village
An updated Audio System to improve clarity for announcements (on the deck and in the spectator stands)
Backstroke Ledges
Tuesday start for meet in order to accommodate additional entries from meets occurring on the preceding weekend.
We hope you will join us this summer for the 34th YMCA Long Course National Championship Meet.
2019 Diving - 4 days ago
2019 YMCA National Diving Championship
(Click link)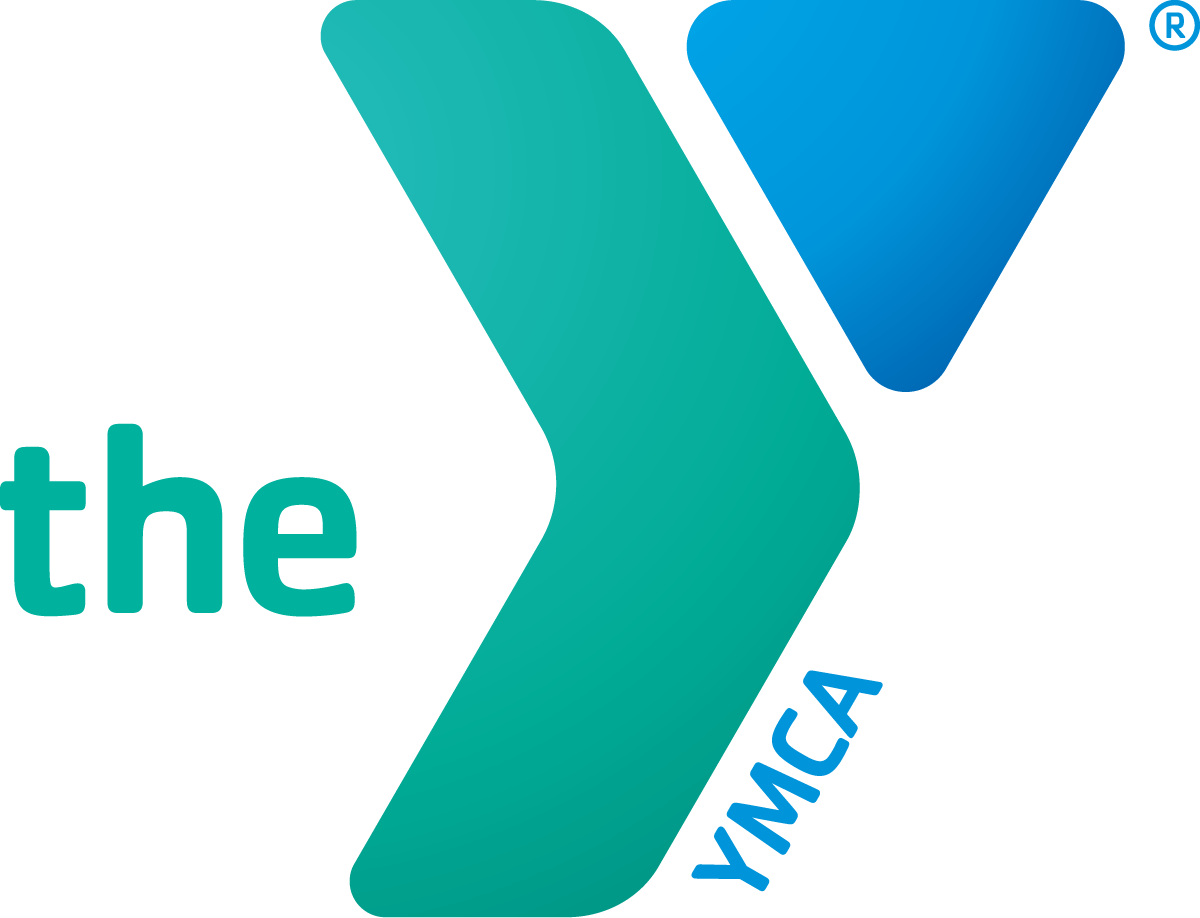 YMCA of the USA is pleased to announce the 2019 YMCA National Diving Championships will be held on April 11-14, 2019 at the Aquatic Complex in Coral Springs, FL. We look forward to providing an experience to girl and boy divers and their families that will last a lifetime!
....More
2019 Diving - 4 days ago
Diving now open for Meet Entries
(Click link)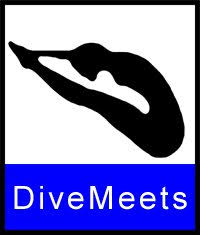 The YMCA Diving Championship meet is now open for divers to sign up and for coaches to register...on www.divemeets.com.
Entries are due on
April 4, 2019
. A $50 late entry fee will be assessed for entries that miss this deadline
....More
2019 Short Course - 6 days ago
Come Join us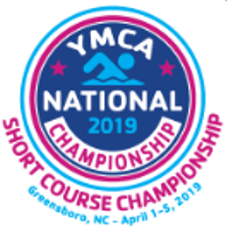 Come join us in Greensboro, NC,
April 1-5
for the 2019 YMCA Short Course Nationals. The venue is the
Greensboro Aquatics Center
located at 1921 W Gate City Blvd, Greensboro, NC 27403.
With over
1,400 swimmers
expected, the 2019 championship is not only an exposition of outstanding swimming competition but also a celebration of achievements by these young athletes. Join us and experience a
world-class swimming
venue, enjoy the antics of the "infamous"
YMCA GateGuys
, meet an
Olympian
at the
Athlete Party
, and dance and sing to the "Y.M.C.A." song. And let's not forget the
Parade of Athletes.
And if this is not enough, meet four college/university swim coaches who will provide insight into the
college recruiting process
. Watch all-day swimming with morning prelims, afternoon time trials, and evening finals. Purchase
commemorative apparel
. Get an autograph from (and maybe even a picture with) an Olympian.
2019 Short Course - 6 days ago
Meet Entry - Main Events
(Click link)
All Championship meet entries must be made through the Online Meet Entry System - Entry Deadline is
Monday March 25, 2019 at 5:00pm ET
.
IMPORTANT: there is a separate online entry link for your Time Trials entries
You will be asked to list your graduating seniors and to confirm/update your LSC and Team Abbreviation. Forms will be generated that will need signing and must be sent prior to attending the meet or brought to Team Check in. You should print these forms from the web page (they will also be emailed to you).
You may update your entries as many times as you desire. Remember: each update must be a full replacement.
ENTRY FEE PAYMENT:
You will not be billed for your entries until after the entry deadline. Billing will be through your credit card on file in your TeamUnify system and will include main championship entries and any online Time Trial entries that you have made
....More
2019 Short Course - 6 days ago
Meet Entry - Time Trial Events
(Click link)
Time Trial meet entries can be made through the Online Meet Entry System prior to the start of the meet - Entry Deadline is Monday March 25, 2019 at 5:00pm ET. Entries can also be made each day during the meet.
IMPORTANT: there is a separate online entry link for your main championship entries
....More
2019 Short Course - 13 days ago
Adolph Kiefer YMCA Youth Character Award
(Click link)
As part of the Y's commitment to strengthen community through youth development, healthy living and social responsibility, YMCA of the USA and the Adolph Kiefer family will select from submitted candidates two individuals as the Adolph Kiefer YMCA Youth Character Award recipients for 2019. The 2019 Adolph Kiefer YMCA Youth Character Award recognizes one male and one female for their excellence in academic achievement and commitment to healthy living and social responsibility through YMCA competitive swimming. The selected individuals will be granted $2,500 each to be issued directly to the athlete's institute for higher learning. Deadline March 22, 2019
....More