2017 Long Course - 44 days ago
2017 YMCA Long Course Nationals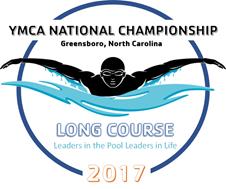 2017 YMCA Long Course National Championship
July 31 - Aug 4, 2017
Greensboro Aquatics Center
, 1921 W Gate City Blvd,
Greensboro, NC 27403
Parade theme
is the "
The 1980's
" in celebration of the first LC Nationals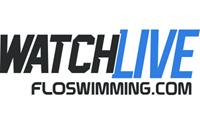 Video Streaming: FloSports.com Sign-up today for FloPRO annual access to all of their sports events including YMCA Long Course: Sign-up.

Or, when the events starts on July 31, sign-up for 30 day (or more) access to only the YMCA Long Course National Championship.
2017 Long Course - 44 days ago
FloSwimming Subscribers
Several important clarifications for FloSwimming subscribers:
FloSports offers monthly and annual subscriptions
Both the monthly and annual subscriptions offer access to all FloSports channels for the duration of the subscription
Both subscription types are recurring payments, so the subscriber will need to request a cancel of their service if they choose not to continue their subscription following the event.
2017 Long Course - 49 days ago
Professional Award Pictures
(Click link)
ProSwim Visual, our professional meet photographer, has award pictures for purchase in variety of mediums
....More
2017 Long Course - 49 days ago
Navigating FloSwimming Archive
If you subscribed to FloSwimming (or want to subscribe) and are looking to find the archive videos in event order, go to this link and sign-in to your subscription account.
Log-in to account
After you log-in, go to the link:
Archive
. You should see a listing of all the events with archive videos and interviews.
The archive currently has all the finals, all the prelims, and a large number of interviews of swimmers and coaches
2017 Long Course - 54 days ago
Meet Survey
(Click link)
We value your feedback on the 2017 YMCA Long Course Championship. Coaches, Swimmers, Officials, Remote Viewers, Parents, Grandparents, and others....please take a few minutes to give us your opinions and suggestions to us improve this National Championship.
The vast majority of the improvements we have made over the past seven years are a direct result of the feedback from the Meet Survey. Thank you. Note: The survey is password protected.
Password is: 9622
....More
2017 Long Course - 55 days ago
College Recruiting Seminar #2
The College Recruiting Seminar will be held on Wednesday (August 2) from 1:00pm-2:30pm in the Special Events Center Rm #1A. This is the second occurrence of the same seminar held on Monday. Glenn Neufeld is the presenter.
2017 Long Course - 55 days ago
Photos Reservation
(Click link)
ProSwim Visuals provides action photography by reservation only, one swimmer per heat, first-come, first-served. Reservations are $40 and include two heats (individual or relay) of coverage and a $20 online credit that will automatically apply toward any order made when proofs are posted after the meet. Additional reservations are $10 per heat
....More
2017 Long Course - 59 days ago
SwimmingWorld Article
(Click link)
The long course YMCA National meet has long looked a bit different than the short course edition and this summer appears to follow that trend....
....More