YMCA LONG COURSE NATIONALS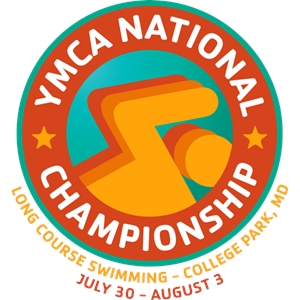 Site Announcement

Following the completion of the 2018 YMCA Long Course National Championship Meet, the YMCA of the USA and the Meet Committee have been working to identify the best location for the 2019 meet. We explored multiple options, and a number of facilities were contacted and a group of meet volunteers and Y staff conducted site visits at potential facilities.

We understand the frustration the delay in announcing the dates and location has been for all concerned. That being said, the YMCA is committed to running an excellent, safe, efficient and rewarding event for the athletes, coaches, families and volunteers, and we wanted to make a decision based on high confidence that a facility would be fully able to partner with us to do so.

We are now able to announce that the 2019 YMCA Long Course National Championship Meet will be held July 30 through August 3 (Tuesday - Saturday) at the University of Maryland - Eppley Recreation Center in College Park, MD.

Much due diligence has been done to identify solutions to problems which occurred last year. This year changes will include:
An aggressive turnover of air within the facility
Showers on Deck for swimmers to use prior to entering the pools
A larger Athlete Village
An updated Audio System to improve clarity for announcements (on the deck and in the spectator stands)
Backstroke Wedges
Tuesday start for meet in order to accommodate additional entries from meets occurring on the preceding weekend.
We hope you will join us this summer for the 34th YMCA Long Course National Championship Meet.


| | | | |
| --- | --- | --- | --- |
| Tuesday, July 23, 2019 | | For Everyone | |