SAFE SPORT REQUIREMENTS FOR POOL-DECK ACCESS
(Click link)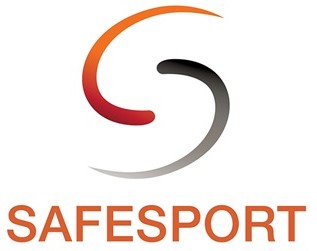 IMPORTANT NOTICE

ATTENTION: COACHES, VOLUNTEERS, OFFICIALS and ADULT ATHLETES (18 and older)
To ensure compliance with all Safe Sport laws and regulations and to continue to strengthen our ability to protect youth in our care from abuse, ALL coaches, volunteers/officials, and competing athletes age 18 and older must complete the following steps to participate in the YMCA Long Course National Championship.

COMPLETE ANNUAL TRAINING: ALL coaches and volunteers/officials, and athletes participating in the YMCA of the USA (Y-USA)'s National Championship, must have taken an approved training course from Safe Sport, USA Swimming LEARN, Safe Sport training provided at their local YMCA or Praesidium since August 3 2018 (the past 12 months)
Remember to keep a copy of your training completion certificate from the class you took. You will need to present a copy of this to attend YMCA National Championships
SIGN & ACKNOWLEDGE CODE OF CODE OF CONDUCT:

All Coaches, volunteers/officials, and athletes 18 and over must read and sign the YMCA of the USA's National

Championship Code of Conduct
PRESENT DOCUMENTS at CHECK-IN: All attending/participating coaches, volunteers/officials, and athletes 18 and over will need to present their training completion certificate and the complete 4 pages with their signature of the Code of Conduct. See FAQ on Approved Training Complete Certificates



Coaches and athletes (18 and over) will present their documents at Coach/Team Check-in.
Officials will present their documents during officials check-in,
Volunteers will present their documents to the Meet Volunteer coordinator or the Officials Coordinator at check-in
REMINDER: Background Screening Policy
COACHES -All coaches attending the Championship must have cleared a background screening within the past 2 years. This background screening is the responsibility of the coach and his/her YMCA and will be verified by the signature of the executive director or CEO on the team's Meet Declaration Form. Currently registered members of USA-S may have already met this requirement.
VOLUNTEERS/OFFICIALS/TIMERS -Each Volunteer, Official and Timer is subject to a background check to be performed by the Championship Meet Committee at no cost to the individual.
....More
| | | | |
| --- | --- | --- | --- |
| Tuesday, June 11, 2019 | | For Everyone | Visits: 574 |