ON CAMPUS PARKING
(Click link)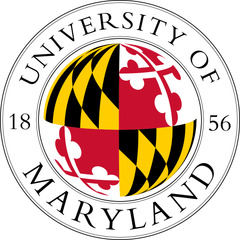 PARKING AT THE EPPLEY RECREATION CENTER
Parking spaces on the University of Maryland campus are a scarce resource. Several hotels in the area offer shuttle service to areas on campus including the Eppley Recreation center. You might consider leaving your car at your hotel and taking a shuttle or walking to the pool if you are staying in one of the on-campus hotels.
PARKING LOT:

The primary parking location for coaches, spectators and volunteers is Lot 1 which is located on the southwest side of the football stadium. It is approximately a ten-minute walk from the parking lot to the pool.
COST:
The cost of parking in Lot 1 is $12 for the day or $40 for the week (Monday thru Friday). There is no fee for parking in Lot 1 on Saturday. Persons with a parking pass for this lot will be permitted to enter, leave and re-enter multiple times in the same day.
DROP-OFF:

There is a designated Drop-off area for passengers in front of the Eppley Recreation Center on Farm Drive.
PURCHASING PARKING TICKETS:

The only way to park in Lot 1 is to "Pre-Purchase a Daily or Weekly Parking Pass Online." The attendant will only allow a car with a pre-purchased parking permit to enter the lot. Anyone arriving at Lot 1 without a printed copy of their pre-purchased Parking pass will be redirected to one of several visitor lots on Campus. Note: you cannot purchase parking passes/permits at the parking lot. They must be purchased online before you get to the lot. All of these alternative visitor lots are a further walking distance from the pool and the metered parking cost will be $3 per hour. In most cases, Metered parking is more expensive than the $12 all-day parking fee for the Lot 1.
Once in the lot, you must leave your parking permit on your dashboard. Any cars found in Lot 1 (Monday-Friday) without a valid parking pass on their dash are liable for a $75 ticket.
HANDICAP PARKING:

People with a valid handicap tag will be allowed to park in a group of handicap parking spaces to the left and right of the main entrance of the Recreation Center (Farm Drive and Valley Drive.) Handicap spaces are also available in Lot 1. You may pre-order a parking pass and display it on your dash at the handicap spot or pay by the hour at the meter associated with the handicap space. In addition to the parking pass, you must have a handicap license plate or handicap hang tag.
The title of this article is the link to purchase tickets
....More
| | | | |
| --- | --- | --- | --- |
| Tuesday, July 23, 2019 | | For Everyone | Visits: 1579 |