2009 National YMCA Short Course Swimming and Diving Championships

YMCA of the USA National Swimming and Diving

The 2009 National YMCA Short Course Swimming and Diving Championships will be held on Monday, April 6 - Thursday, April 9, 2009 in Fort Lauderdale, FL.
It's going to be a Western Theme for the 2009 Short Course Swimming and Diving Championships. So come along little dogie, dust off your Stetson, climb onto your saddle and rustle up some appropriate duds for our Rootin' and Tootin' Openin' Ceremonies, y'all !!!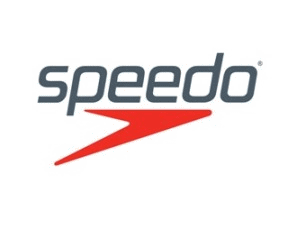 Documents and Links
Item
Release / Revision Date
Due Date
Applies to
Description
Survey
4/10/09
Everyone
Please take our survey.
Full Results
Event by Event Results
Heat Sheets
Photos
3/31/09
Everyone
swimnetwork.com will be providing full coverage of the meet!
UNOFFICIAL Psych Sheet
3/27/08
Everyone
This is the

UNOFFICIAL

Psych Sheet. Any errors found must ONLY be brought by the coach to Meet Registration.
Swimming Meet Handbook
11/2/08
Everyone
The Swimming Meet Handbook provides all of the i

nformation about the meet - Eligibility, Meet Schedule, Registration, Competition, Tickets, Time Trials and more. This information is important to everyone who plans on attending the meet -- Swimmers, Coaches, Parents and Spectators, College Coaches and more.

Dive Meet Handbook

2/22/09
3/23/09
All diving coaches, divers, parents and spectators
The Dive Meet Handbook provides all of the information concerning the 2009 YMCA National Diving Championship. This year, the meet will be held on Monday, April 6th and Tuesday, April 7th only. There are many other changes that everyone should be excited about. See this handbook for up-to-date information.
Updated Schedule of Activities
3/6/09
Everyone
Schedule of all events for the meet from Sunday, April 5th through Thursday, April 9th.
FLAC and ISHOF Map
3/6/09
Everyone
A map of the FLAC and ISHOF facilities.
Final Approved Qualifying Times
9/21/08
Coaches, Athletes
Final Qualifying Times as approved by the National Swimming and Diving Committee
Questions and Answers Forum
Everyone
Awards:
Fort Lauderdale Aquatic Complex, Ft. Lauderdale, FL


Everyone
Information about and from the Fort Lauderdale Aquatic Complex.
News
4/10/09 - Thank you to everyone who made the 2009 YMCA National Short Course Swimming and Diving Championship so great. Please take our survey and let us know what you thought!
4/10/09 - Diving results can be found at www.divemeets.com.
4/8/09 - Since two 1988 records were broken this week, www.SwimInfo.com , the website of Swimming World visited the past with their coverage of the 1988 YMCA National Championship.
4/8/09 - Other locations to find results: www.swimmingworld.com, www.fortlauderdale.gov/flac (click on "Results of Current Meet"), www.flaswim.com (Click "Hosted Meets" then "Meet Results")
4/6/09 - Swimnetwork.com will be webcasting the A finals of the YMCA Short Course Nationals. The race footage will be available on-demand following the conclusion of the evening session as they are edited. The first race should be posted at approximately 9pm.